---
This stage preview is available in the following languages:

(We are looking for translations in ALL other languages. Please submit your translation with the stage no. and language in the subject title.)
June 17 update: There is only one mountain stage this year, but it should be a good one featuring one category 1 climb and two HC climbs. The stage will head west to east through the Swiss Alps, starting in Meiringen and finishing near the Italian border in La Punt, north of St. Moritz.

The Swiss Alps are popular among touring bicyclists (and motorcyclists!). I wasn't into digital photography when I cycled through this area on a Italy and Switzerland trip in 2002 so thanks to Andy at Thomson Bike Tours for supplying photos of the three passes:

#1: Susten Pass
Right out of the gate we have the Susten Pass, a 30 km climb with an average grade of 5.7%. It is a long steady grind to get the legs warmed up.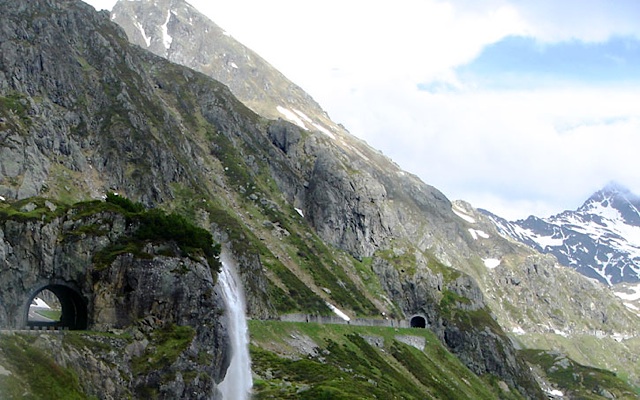 #2: Oberalp Pass
Starting in Wassen at km 50 km and passing through Andermatt, the riders will go over the category 1 Oberalp Pass, a 20 km climb at 5.5%.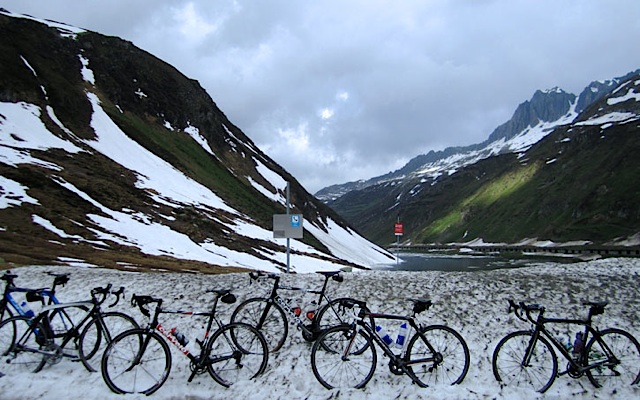 #3: Albula Pass
The final climb, which the riders will crest just 10 km before the descent to the finish, is the Albula Pass. After a gradual run up, the real climbing starts just before Bergun. Measured several km before Bergun to the top, the Albula Pass is 17 km with an average grade of 6.9%, making the final climb the hardest of the day.

In total, there is almost 16,000 ft (4800m) of vertical climbing. Because the stages have been fairly easy up to now, the GC time gaps are not big so it isn't likely a big break will succeed like in previous years. Expect HTC-Columbia and Saxo Bank to bring any break back on the final climb unless, of course, they have their men in it.
Descending finishes are always good entertainment and that's what we should see as the race descends to the finish in the valley town, La Punt. By the way, this stage at 213 km is also the longest of this year's Tour de Suisse. — Steve
Photos credit: Thomson Bike Tours



(
2010 Edition)