---
This stage preview is available in the following languages:

(We are looking for translations in ALL other languages. Please submit your translation with the stage no. and language in the subject title. If you don't see your preview posted within 12 hours then please resend your preview as an attachment if you didn't already do so because we've had problems with some inline character sets like German.)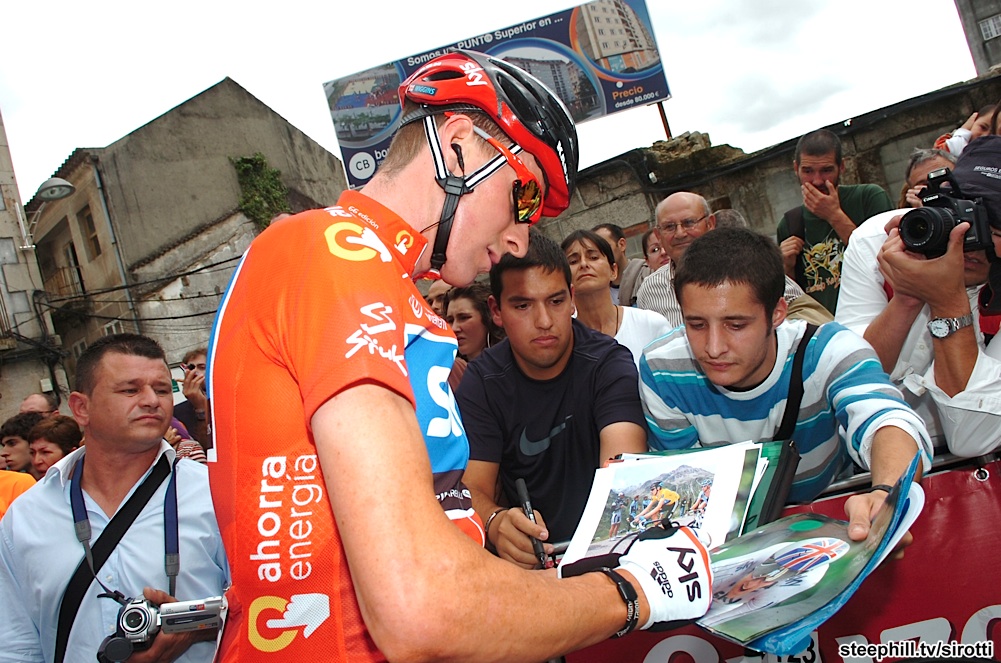 August 27 update: After a very long transfer across the northern width of Spain from the Mediterranean Sea to the Atlantic Ocean, we resume the race with stage 10 in the Pontevedra region of Spain.
Starting from Ponteareas, where stage 12 started last year, stage 10 heads out to the Atlantic Ocean and then follows a route north along the dagged coast into the Galicia region of Spain known as the Costa del Marisco.
Although the roads are twisty they are fairly flat other than a category 3 climb just after the start. The wind from the coast and the forecasted 50-70% chance of rain will be the peloton's biggest concern as much of the route is exposed.
Once the race gets to the finish host, Sanxenxo, the peloton (or what's left of it) will then do a 40 km loop along the peninsula northwest of Sanxenxo, popular for tourism, before returning for a rolling finish where the last km is slightly uphill. If the weather cooperates then we should have field sprint finish in Sanxenxo, but don't be surprised if the field splits in the wind and rain and we end up with a small bunch sprint at the end of a tough day. — Steve