Tour de Langkawi 2013 Live Dashboard
Race Info, Preview, Live Video, Results, Photos and Highlights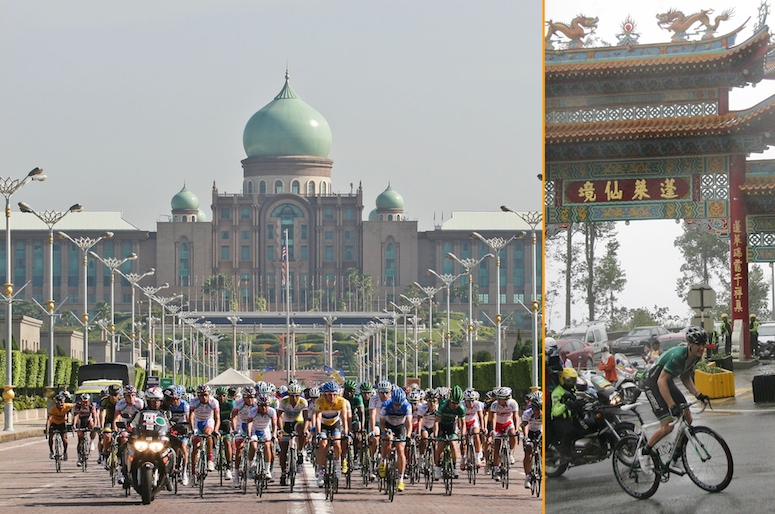 This is the 2013 Le Tour de Langkawi (2.HC) live dashboard. In past years, many of the stages have ended in sprints over a generally rolling parcours, but there are several mountaintop finishes to make the general classification interesting.
(photos: letourdelangkawi)
Big Photos from 2013
(so far) —
letourdelangkawi
News and Updates for Tour de Langkawi 2013
Note about dates:
The dates in the
race summary table
(right) are Asian and European time. Subtract one day for North America viewers. So the race starts Thursday in Asia and Europe, but Wednesday evening in North America.
Malaysia Time (MYT) is UTC/GMT +8 hours
. —
Steve
=
Stage 10 Post-Race Coverage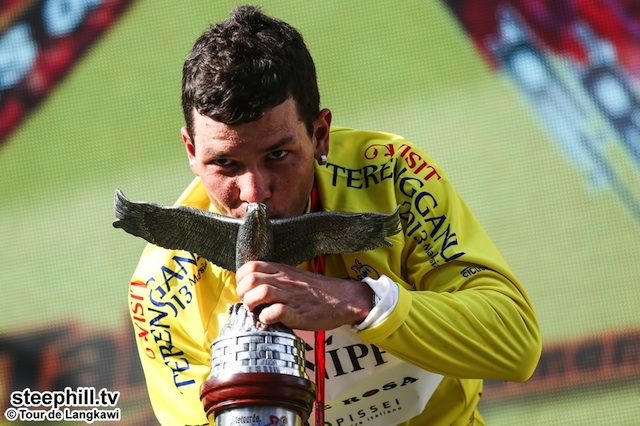 15 Big Photos from Stage 10
—
letourdelangkawi
Full Official Stage 10 Results
and
Final General Classification
—
ltdl.my
Chicchi takes the last stage
—
@SharonjaneLiau
Francesco Chicchi takes final stage as Julian Arredondo wins
—
velonation
Julian Arredondo "super happy" with Tour de Langkawi victory
—
velonation
15 Big Photos from Stage 10
—
letourdelangkawi
March 1 update:
The last stage with one more flat finish. Only the sprinter's (blue) jersey is still up for grabs. —
Steve
See the
race summary table
(right) for the Stage 10 profile, map and timetable
---
Stage 9 Post-Race Coverage
Full Official Stage 9 Results
and
General Classification
—
ltdl.my
Bryan Coquard goes double in fierce stage nine sprint
—
velonation
Peloton struck down by illness at Tour de Langakwi
—
cyclingnews
7 Big Photos from Stage 9
—
letourdelangkawi
February 28 update:
Starting from the far northeast side of Malaysia, Stage 9 heads back down the east coast for another expected sprint finish, this time in Kuala Berang. —
Steve
See the
race summary table
(right) for the Stage 9 profile, map and timetable
Crash knocks Kruopis out of Langkawi
—
cyclingnews
---
Stage 8 Post-Race Coverage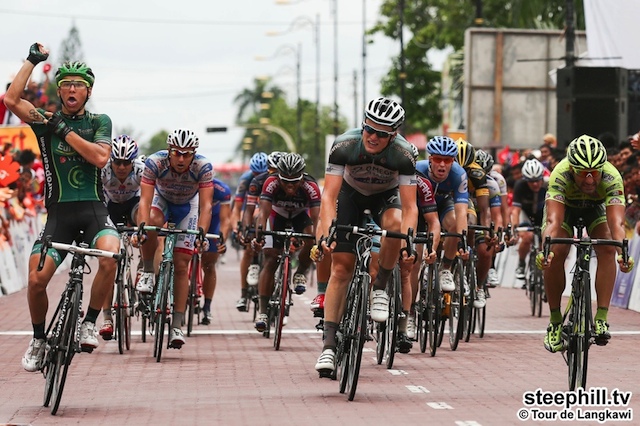 5 Big Photos from Stage 8
—
letourdelangkawi
Full Official Stage 8 Results
and
General Classification
—
ltdl.my
Finish Photo: Brian Coquard of Europcar wins at Tanah Merah
—
@SharonjaneLiau
Bryan Coquard takes stage eight in the tightest sprint
—
velonation
5 Big Photos from Stage 8
—
letourdelangkawi
More Photos from Stage 8
—
ltdl.my
Bryan Coquard: "I don't want to sell the skin of the wolf before I've killed it."
—
velonation
February 27 update:
The lumpy finish may throw off another mass sprint finish. —
Steve
See the
race summary table
(right) for the Stage 8 profile, map and timetable
---
Stage 7 Post-Race Coverage
8 Big Photos from Stage 7
—
letourdelangkawi
Full Official Stage 7 Results
and
General Classification
—
ltdl.my
Andrea Guardini takes his twelfth victory at last on short, fast stage seven
—
velonation
Pieter Weening: "If there's an opportunity I'll try to grab it."
—
velonation
Lucas Euser: "I'm a little bit disappointed but, then again, it's still early in the season."
—
velonation
Guardini completes Astana transfer with Langkawi victory
—
cyclingnews
8 Big Photos from Stage 7
—
letourdelangkawi
More Photos from Stage 7
—
ltdl.my
February 26 update:
Another rolling stage this time up the east coast of Malaysia with a flat finish in Dungun. —
Steve
See the
race summary table
(right) for the Stage 7 profile, map and timetable
---
Stage 6 Post-Race Coverage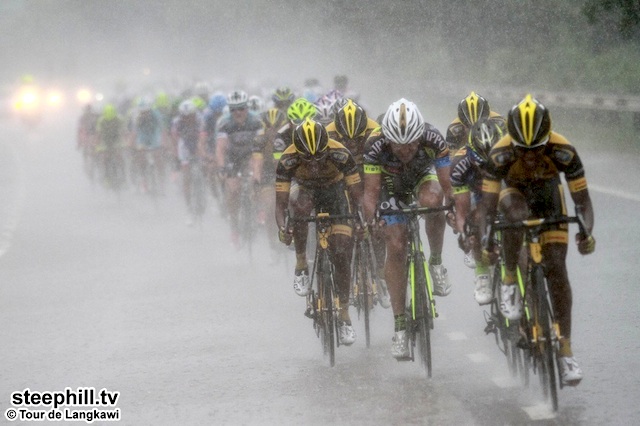 8 Big Photos from Stage 6
—
letourdelangkawi
Full Official Stage 6 Results
and
General Classification
—
ltdl.my
Tom Leezer solos through the monsoon to take stage six
—
velonation
8 Big Photos from Stage 6
—
letourdelangkawi
More Photos from Stage 6
—
ltdl.my
Louder heading home after being hit by car at Langkawi
—
cyclingnews
February 25 update:
A rolling/lumpy stage with three cat 4 climbs in the middle third of a 218 km course, by far the longest stage of this years race. —
Steve
See the
race summary table
(right) for the Stage 6 profile, map and timetable
Ill Bos forced out of Langkawi
—
cyclingnews
---
Stage 5 Post-Race Coverage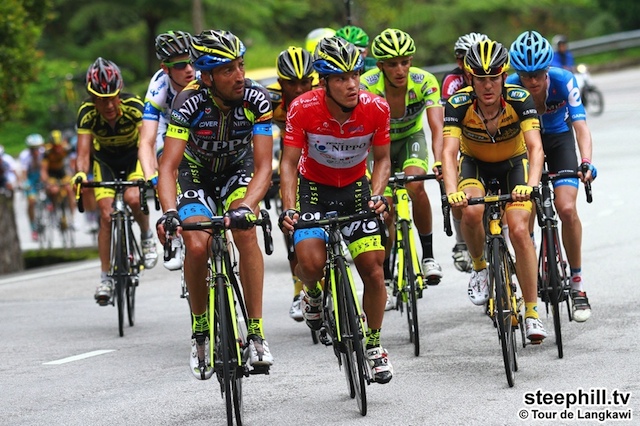 8 Big Photos from Stage 5
—
letourdelangkawi
Full Official Stage 5 Results
and
General Classification
—
ltdl.my
Julian Arrendondo soars into the lead on Genting Highlands
—
velonation
8 Big Photos from Stage 5
—
letourdelangkawi
More Photos from Stage 5
—
ltdl.my
February 24 update:
Stage 5 is the second and final mountain stage with the summit finish to Genting Highlands that is much steeper than the Stage 3 finish to Cameron Highlands. The last 5 km average 9 per cent. Despite six stages still remaining, the unknown Chinese rider Meiyin Wang has such a big lead that failure to beat him by several minutes will almost certainly mean he will win the general classification. After Stage 5, the final stages are relatively flat and don't go beyond 110m elevation which will, of course, make it much easier to defend a lead. —
Steve
Pierre Rolland Interview: "For me all of the mountaintop finishes are objectives"
—
velonation
See the
race summary table
(right) for the Stage 5 profile, map and timetable
---
Stage 4 Post-Race Coverage
9 Big Photos from Stage 4
—
letourdelangkawi
Full Official Stage 4 Results
and
General Classification
—
ltdl.my
Chicchi takes narrow win into Kapar
—
cyclingnews
9 Big Photos from Stage 4
—
letourdelangkawi
Andrea Guardini: "Now I have the [sprint] jersey, but it's not enough for me."
—
velonation
Pierre Rolland Interview: "For me all of the mountaintop finishes are objectives"
—
velonation
Chicchi shows his rivals how its done at Langkawi
—
cyclingnews
February 23 update:
The profile for this stage is hard to gauge but it will have more roll than the previous sprint stages. —
Steve
See the
race summary table
(right) for the Stage 4 profile, map and timetable
---
Stage 3 Post-Race Coverage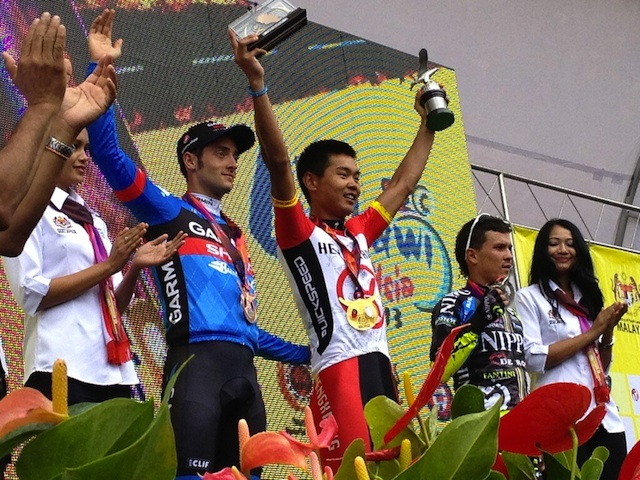 photo credit: Sharon Jane Liau, letourdelangkawi
7 Big Photos from Stage 3
—
letourdelangkawi
Full Official Stage 3 Results
and
General Classification
—
ltdl.my
Wang Meiyin solos into the race lead on the misty Cameron Highlands
—
velonation
Wang climbs to victory atop Cameron Highlands
—
cyclingnews
7 Big Photos from Stage 3
—
letourdelangkawi
More Photos from Stage 3
—
ltdl.my
Wang pushes Chinese cycling into new era at Tour de Langkawi
—
cyclingnews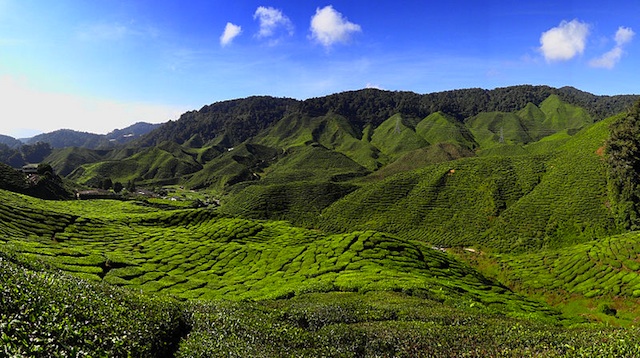 photo credit: Bjørn Christian Tørrissen
February 22 update:
Stage 3 starts out flat and finishes with a climb to the Cameron Highlands (see photo above), one of the hilliest parts Malaysia. The two-tiered, gradual 1500m climb includes a cat 1 and hors categorie finish which will bring the climbers to the top of the general classification. The last 5 km are slightly downhill. —
Steve
See the
race summary table
(right) for the Stage 3 profile, map and timetable
---
Stage 2 Post-Race Coverage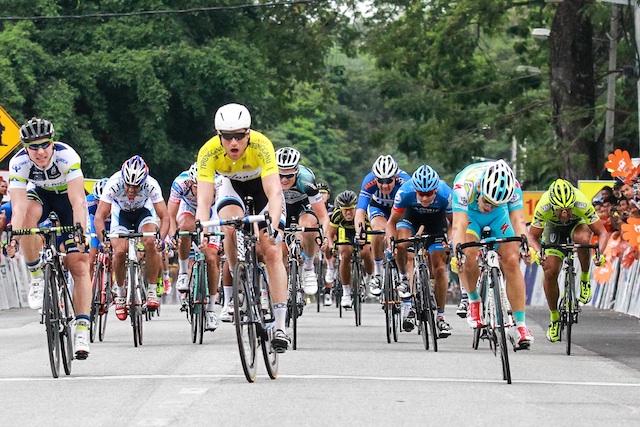 4 Big Photos from Stage 2
—
letourdelangkawi
Full Official Stage 2 Results
and
General Classification
—
ltdl.my
Theo Bos goes long but holds on to take stage two
—
velonation
Bos stamps sprint authority into Kuala Kangsar
—
cyclingnews
4 Big Photos from Stage 2
—
letourdelangkawi
More Photos from Stage 2
—
ltdl.my
February 21 update:
Stage 2 crosses the mountain range that runs down the spine of Malaysia giving us a cat 2 560m climb just before the halfway point of this short 118 km stage (and before the live video). After the descent, it's pretty much a flat run into Kuala Kangsar with a finish similar to Stage 1 as there are two 90 degree turns in the final km. —
Steve
See the
race summary table
(right) for the Stage 2 profile, map and timetable
---
Stage 1 Post-Race Coverage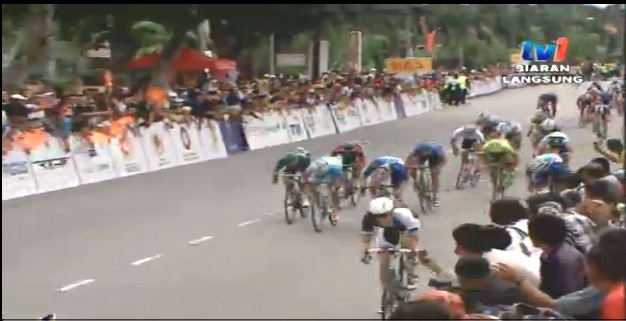 8 Big Photos from Stage 1
—
letourdelangkawi
Full Official Results from Stage 1
—
ltdl.com.my
Victory is all too easy for The Bos on stage one
—
velonation
Bos delivers on expectations in Langkawi opener
—
cyclingnews
8 Big Photos from Stage 1
—
letourdelangkawi
More Stage 1 photos
—
cyclingnews
More Photos from Stage 1
—
ltdl.my
February 18 update:
Stage 1 starts out flat as the peloton heads down the west side of Malaysia starting from the far northwest part of the country in Kanger. There's a small (cat4) climb 2/3 through the 163 km stage before a rolling finish where a mass sprint is expected. There are two 90 degree turns in the final 500m in Kulim. —
Steve
See the
race summary table
(right) for the Stage 1 profile, map and timetable
---
2013 Tour de Langkawi Teams Presentation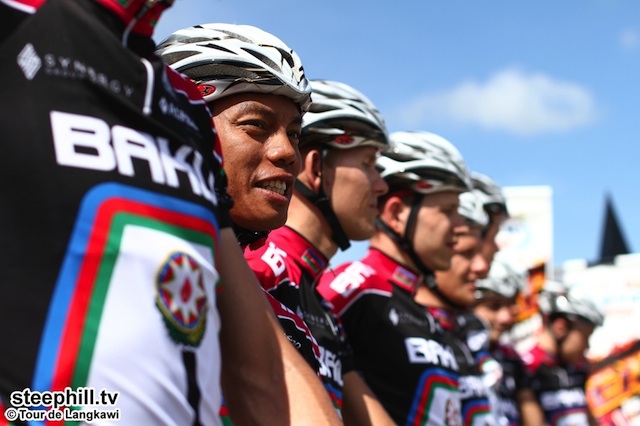 February 20 update:
12 Big Photos from the Pre-Race/ Teams Presentation
—
letourdelangkawi
The expected protagonists meet the press on the eve of the race
—
velonation
Tour de Langkawi teams presented ahead of a hot 18th edition
—
velonation
LTDL Promises Unpredictable Edition
—
ltdl.my
---
2013 Tour de Langkawi Preview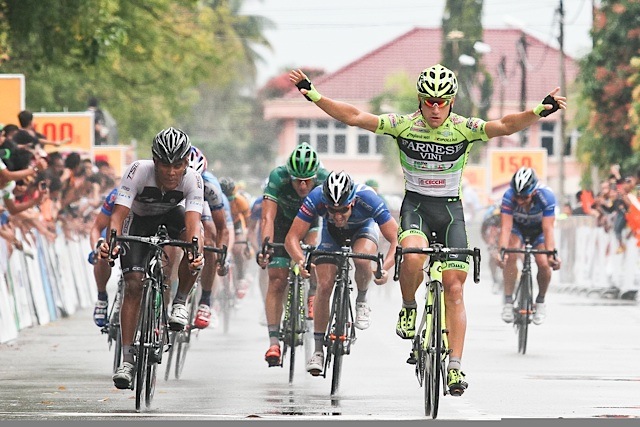 February 19 update:
Omega Pharma-Quick Step aiming for both stages and the overall
—
velonation
Synergy-Baku Cycling Project presented with ambition for Azerbaijan
—
velonation
Official Startlist with bib numbers
—
velonation
February 18 update:
See the race summary table
(right) for stage profiles, interactive maps and timetables/bibles
February 14 update:
Meyer to miss Tour de Langkawi after surgery
—
cyclingnews
February 12 update:
Tour de Langkawi lists 30 different nations on provisional start list
—
velonation
RTM Appointed As Host Broadcaster For LTdL 2013
—
ltdl.my
February 6 update:
Omega Pharma - Quick-Step confirmed for Tour de Langkawi
—
cyclingnews
February 17 update:
Tour de Langkawi Race History
—
en.wikipedia.org
2013 Tour de Langkawi Route Announced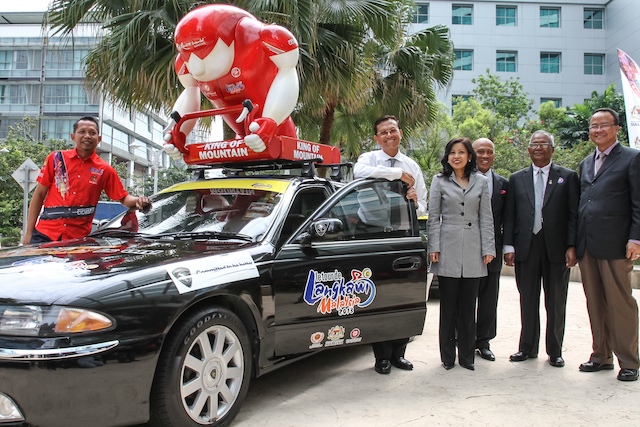 September 22 update:
2013 Tour de Langkawi route announced «
—
cyclingiq
---
Live Video Streaming and TV Coverage
February 18 update:
Every stage of this race is broadcasted live. Check back for 2013 live video, highlights and big photos. —
Steve
---
2013 Tour de Langkawi Route Map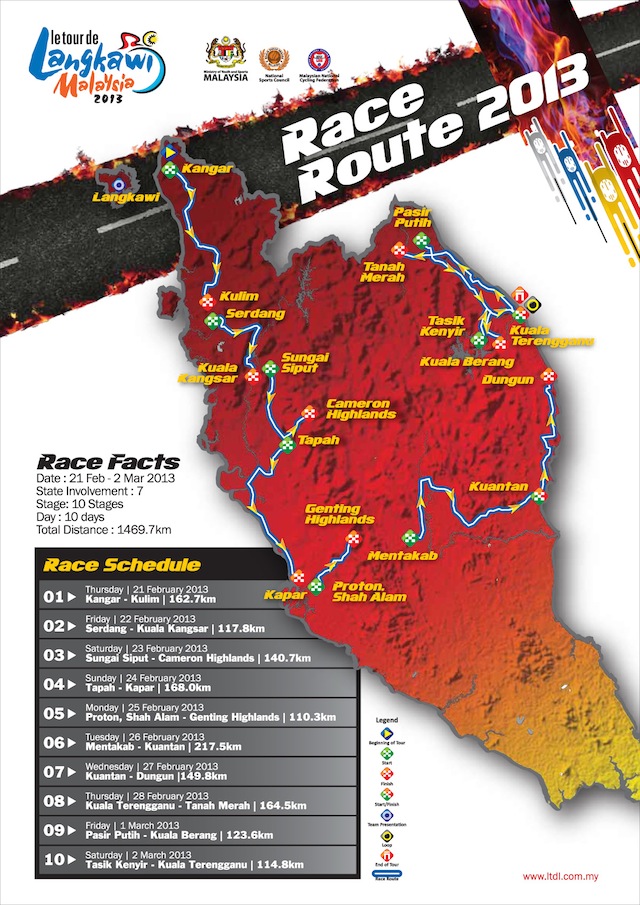 Route Map
(Large Version) —
ltdl
---