Gent-Wevelgem 2015 Live Dashboard
Race Info, Preview, Live Video, Results, Photos and Highlights
Last weekend's Milan-San Remo winner, John Degenkolb, was also last year's Gent-Wevelgem winner. He's back to defend his title and we know he's on fine form. This is the Gent-Wevelgem Live Dashboard with the latest race updates.
News and Updates for Gent-Wevelgem 2015
Sat & Sun,
2015 Criterium International Live
(2.HC): race info, official startlist, live video (Sunday only)
2015 Gent-Wevelgem Preview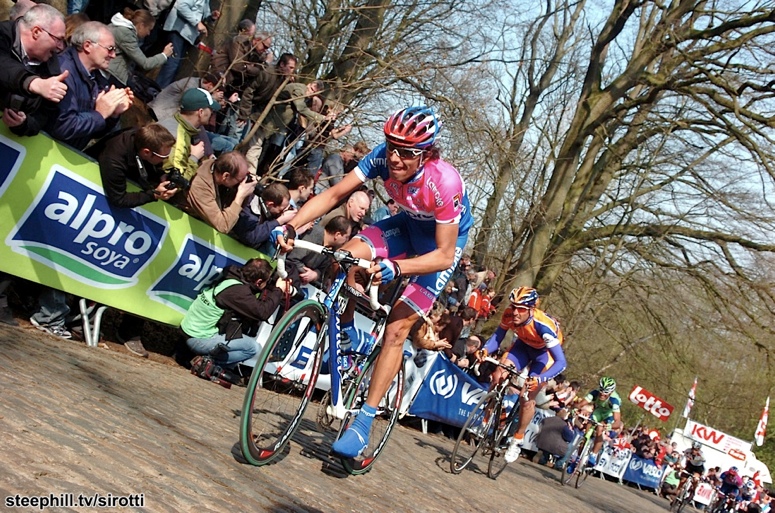 March 28 update:
Gent-Wevelgem Preview
—
inrng
Preview: Degenkolb, Kristoff and Cavendish face off in Belgium
—
cyclingnews
Official Startlist w/ bib numbers
—
steephill.tv
Sagan aiming for victory in Gent-Wevelgem
—
cyclingquotes
March 26 update:
March 25 update:
PEZ Preview: Gent-Wevelgem
—
pezcyclingnews
Video highlights/archived coverage from previous years
Race History with Past Winners
—
wikipedia
How's the 2015 race going to unfold. Check the highlights and photos from previous years...
Big Photos from 2014
—
sirotti
Big Photos from 2013
—
sirotti
Big Photos from 2012
—
sirotti
Big Photos from 2011
—
sirotti
Big Photos from 2010
—
sirotti
Big Photos from 2009
—
sirotti
Big Photos from 2008
(Many photos, most complete coverage) —
sirotti
---
Live Video Streaming and TV Coverage
March 24 update:
A work in progress for
2015 Gent-Wevelgem
live and delayed coverage. Most live feeds will be country restricted, but
unrestricted links will appear in bold
. Check back at race time for more links. Feel free to send in additional sources for live video, tv coverage or text updates/tickers as they become known. —
Steve
---
2015 Gent-Wevelgem Route Map
Course Map
(Large Version) —
flandersclassics.be
Timetable
—
flandersclassics.be
---